International Doctoral Summer School on Conversational Systems for Health Applications
INTRODUCTION
Conversational systems enable interaction between humans and computers by means of speech, written language, and other modalities. Among the various areas in which they are used, their application in the health domain has garnered increased recognition over recent years. For example, conversational systems may be deployed for treatment and monitoring purposes, health service support, health education, lifestyle behavior change, diagnosis, etc.
The summer school on Conversational Systems for Health Applications provides a platform for getting to know and discuss current approaches and research streams in the field of conversational systems with a focus on application in the health domain. The aim is to bring together early-stage and senior researchers in computer science, psychology, and engineering as well as domain experts in the health sector in an international, multidisciplinary learning experience to help young researchers to improve their academic foundation and expand their skill set. The format of the summer school comprises keynote contributions given by experienced researchers followed by engaging discussions in small breakout groups. Topics of these discussions will emerge from the PhD-thesis topics of the participants.
The MENHIR summer school is organized in the core of the ​H2020 European project MENHIR​, coordinated by the University of Granada, which deals with the use of chatbots to engage users in the management of their own wellbeing providing a continued and immediate assistance that complements increasingly saturated mental health services.
DISTINCTIVE NOTES
Multidisciplinary: It is directed towards psychology, health, and computer science students. The speakers are also from different disciplines including: psychology, computer science and telecommunications.
Multisectoral: it will provide visions from different sectors related to the summer school topic that will be presented by speakers from the academic, industrial, and non-profit sectors.
International: ​ we will have a panel of speakers from various different countries who will bring rich perspectives on the addressed topics. Among them, coordinators and partners of current international projects that combine speech technology and e-health, who will present their advances.
Participatory: All sessions will have a participatory and open nature. The programme of the summer school contains breakout sessions where participants can discuss scientific questions in an ensemble of experts and other PhD-students. The discussions are intended for students to revise and gain new ideas for their thesis plans, as well as to receive feedback from a multidisciplinary panel of experts.
FORMAT
The summer school will take place in person and is structured to contain keynotes and break out sessions in small groups.
Enjoy the wonderful location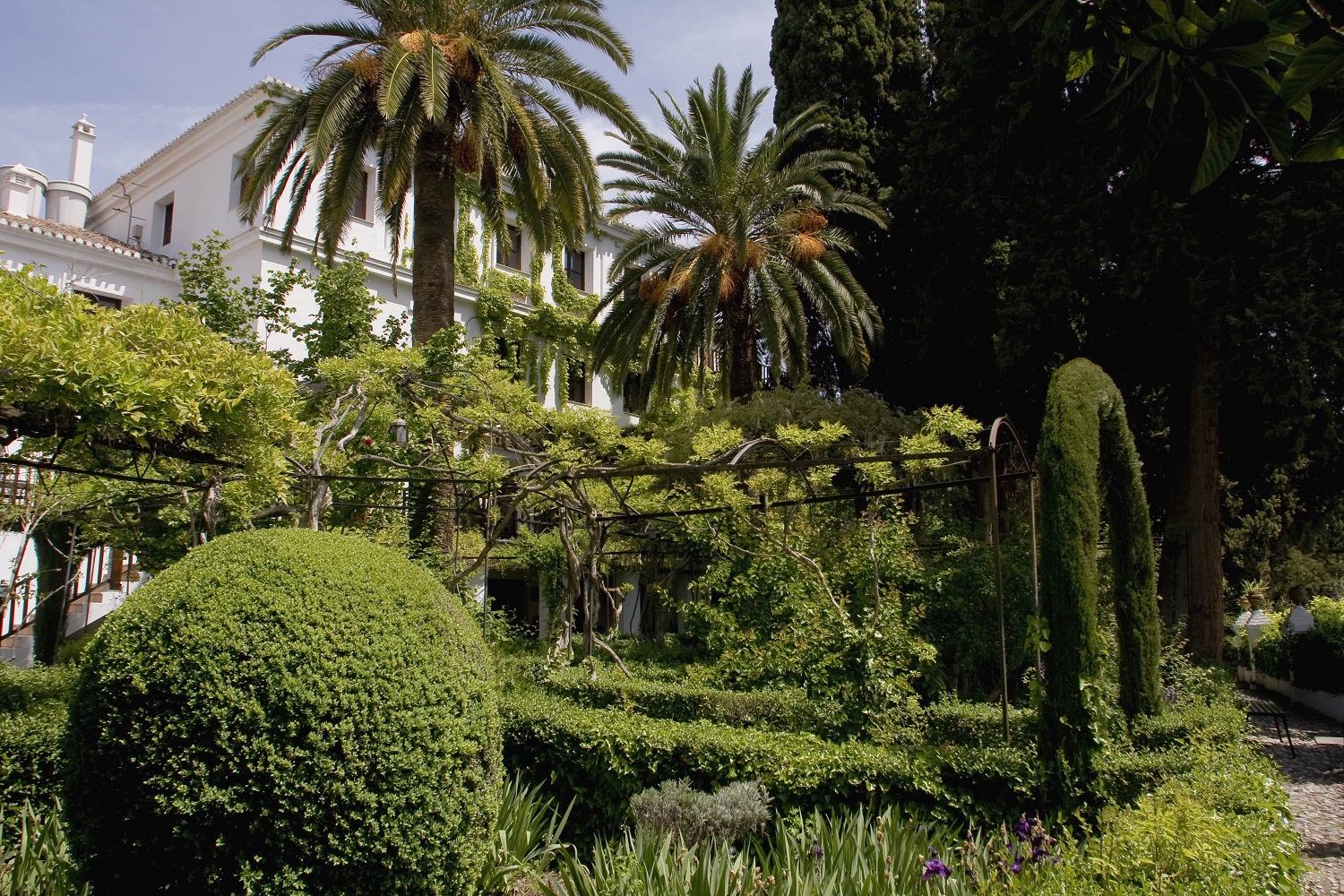 VENUE
The summer school will take place at the beautiful Carmen de la Victoria ​ in Granada, Spain.
Accomodations: Granada is a touristic city with a wide range of hotels to suit all budgets (check possibilities in Granadatur​). A list of hotels with reduced prices will be provided soon.
Social Activities: Coming soon!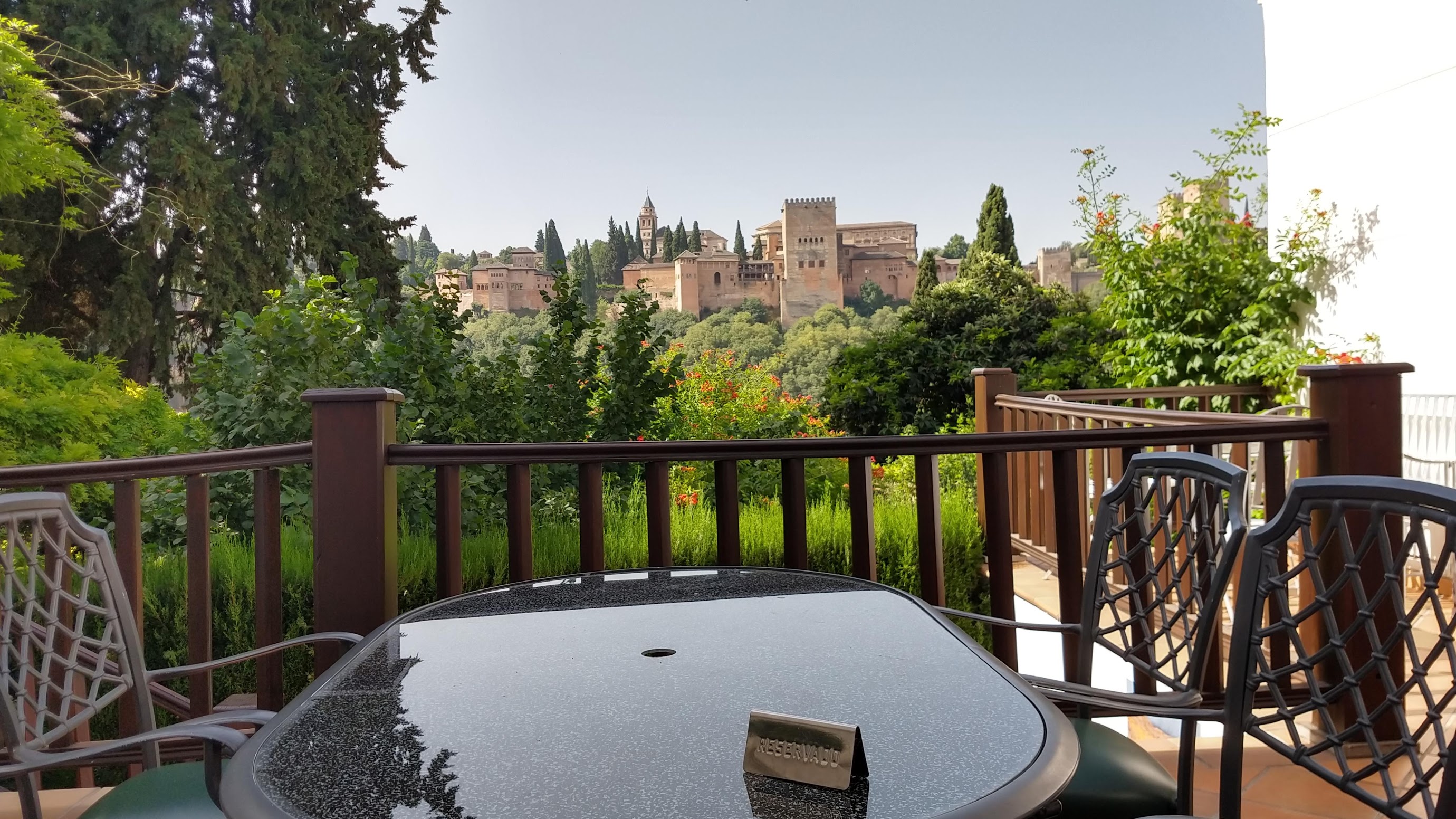 TARGET AUDIENCE
Early stage researchers, PhD students and graduate students in the fields of Computer Science, Computer Engineering, Health Technology and ICT-related studies as.
Computer scientists with an interest in health applications.
Psychologists, therapists and health scientists with an interest in uses of technology to improve health.
Industry practitioners and health service providers who desire a more in depth understanding of the topic.

Organized by the H2020 MENHIR Project. This project has received funding from the European Union's Horizon 2020 research and innovation programme under grant agreement no. 823907.
With the collaboration of the Spanish Bon-App-petit research project (P18-RT-4550). Entidad financiadora: Plan Andaluz de Investigación, Desarrollo e Innovación (PAIDI 2020). Proyectos de investigación orientados a los retos de la sociedad andaluza.
Matthias Kraus, Ulm University, Germany

Nicolas Wagner, Ulm University, Germany

Zoraida Callejas, University of Granada, Spain

David Griol, University of Granada, Spain

Wolfgang Minker, Ulm University, Germany